MAKE IDEAS HAPPEN
Imagine a partner with the creativity, experience and insight to take your vision from concept to commercialization.
Design Interface Inc. can show you what is possible.  Our forward-thinking solutions for product design, package design, medical device design, graphic design and photography unlock the value of your ideas as we communicate your message and goals.
Design Interface can show you what is possible.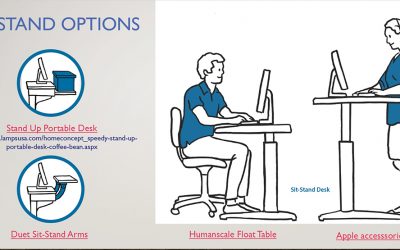 Is it time to invest in making your home or office workstation more ergonomic? If you are one of the 80% of people that experience neck or lower back pain from working on a computer, then you will be doing yourself a favor. And those headaches…they could be coming...
read more