Lady Liberty
Embroidery Scissors
Inspired by the Statue of Liberty, these Lady Liberty scissors are excellent embroidery scissors with very sharp and pointed blades.
Canine Wheelchair
Sometimes dogs need an extra lift to compensate for weak or paralyzed hind legs. This product concept for a lightweight wheelchair is an attempt to create a cost-effective alternative to existing wheelchairs in the market.
Never Ending Defender®
The Never Ending Defender is a basketball training device developed to teach you to shoot with a defender in your face and practice dribbling without seeing the ball.
PanwaffleTM
You no longer have to choose between pancakes and waffles. Have both. This innovative design features stay-cool handles, comes apart easily for the dishwasher, and works on a variety of cooking surfaces.
EcocloneTM Ultrasonic Fog Cloning System
This revolutionary aeroponic plant propagation system uses ultrasonic fog technology to create a market-disruptive plant cloning device. Disruptive because the design solved all the problems associated with traditional plant cloners, while only using a third of the energy, and half of the water.
Radiation Detector
Serving the Homeland Security and Defense sectors, this new device utilizes crystal technology to scan and detect trace levels of radiation and protect against terrorist threats.
GymValet® Bottle and Towel Holder
A holder for sanitizing spray bottles and towels, the GymValet attaches directly to all strength training and cardio equipment without any tools.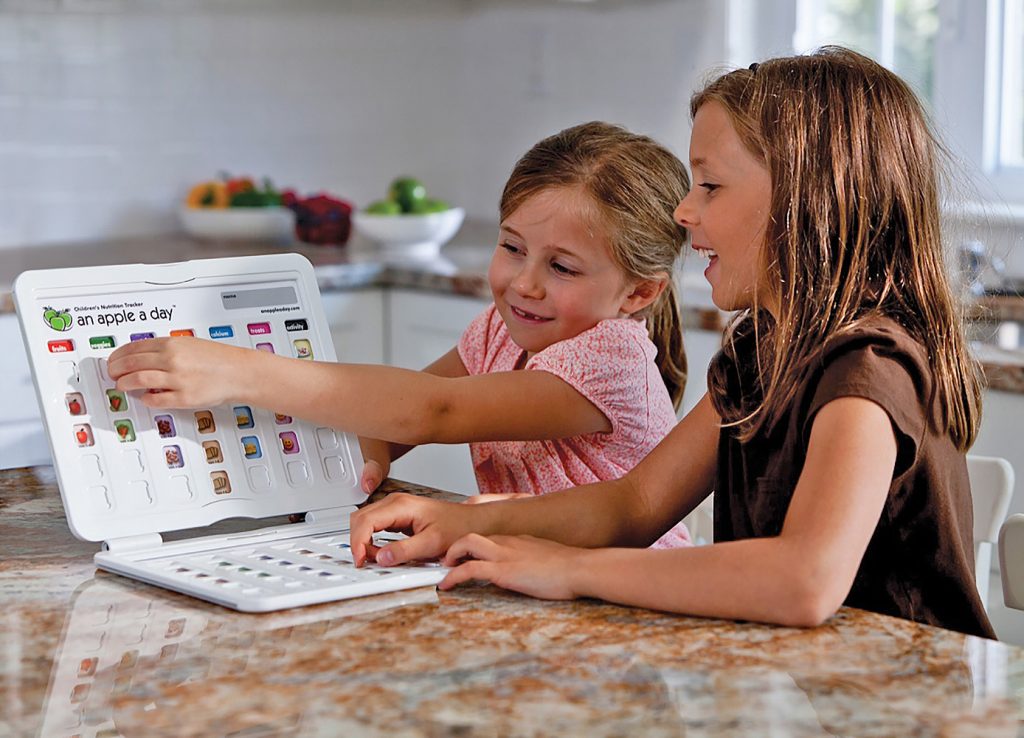 PRODUCT DESIGN
Bring us your new product idea and we will optimize the function, value and appearance to take your idea from concept to marketready. For over 30 years we've helped hundreds of inventors, doctors, and entrepreneurs to create award-winning products that improve and enhance people's lives.
No matter where you are in the development cycle, we will collaborate with you at each step of the design process to bring your idea to life.
5 Reasons to Hire a Product Designer
1. Creative ideas that work
Choose your firm based on their specialty. When your firm of choice knows their way around your category, they can make more effective recommendations. Like specific tweaks to your design to benefit your prospective consumers, or suggestions for materials or manufacturing processes that you might not have been aware of.
2. Knows SolidWorks & Keyshot
Integrated design tools and software allow designers to explore forms more freely while providing engineering and manufacturing teams with earlier visibility into design concepts.
3. Ergonomics expertise
Industrial designers integrate all aspects of form, fit and function, optimizing them to create the best possible user experience. They also create visually appealing designs that can stand the test of time and ensure that the product is ergonomically suited to fit the user.
4. Know how to design for manufacture
From prototyping to assisting you with pushing your final product to market, there's no added value in spending the time and money trying to wade through planning the operations yourself.
5. Vendor liaison
The product design companies already have everything that they need from vendors to provide goods and services to your organization.
New Product Development
Industrial Design
3D Digital Models
Product Visualization
Working Prototypes
Concept Sketches
Patent Drawings
Ergonomic Analysis
2D Technical Drawings
Brainstorming
Sight Models
Product Photography
Ideation
The first stage for creating a new product, after researching competitive designs that already exist, is to create a series of concept sketches that explore possible features, colors and methods for manufacture. They're also useful for obtaining feedback from focus groups or generating interest from potential investors.
Product Visualization
Often we create 3D digital files of a new product idea and render them in Keyshot to produce near-photo quality images that really help a client visualize a concept, as in the dog wheelchair idea shown above.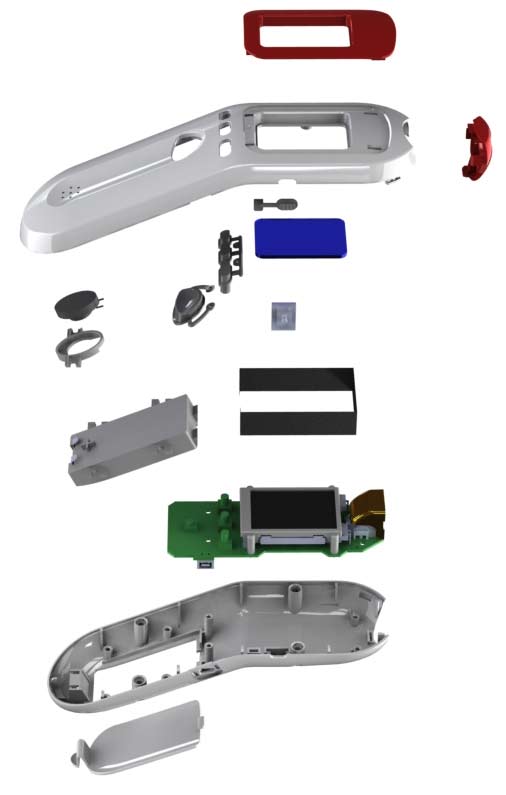 Computer Modeling & Prototypes
Using 3D modeling programs, we can build digital representations of a product idea and use that data to generate functional prototypes, renderings, and parts ready for manufacture. It's a time-saving way to test ideas and assumptions before committing to a final design.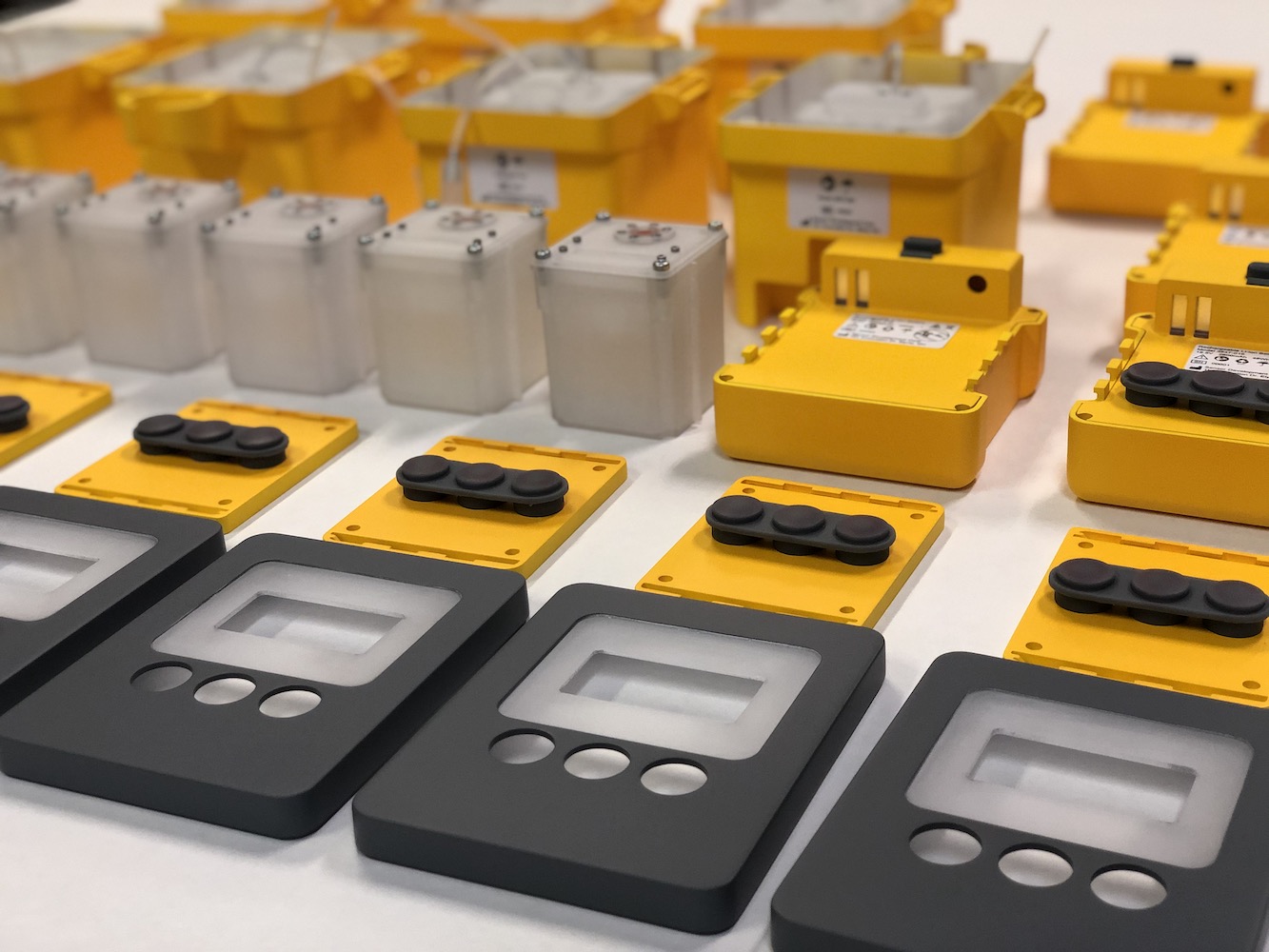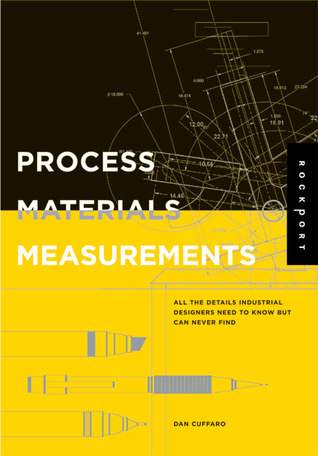 Ergonomic Analysis
Ergonomics discovers and applies information about human behavior, abilities, and limitations. The first step in designing a good product is to consider the user. Process, Materials, and Measurements – a reference book for industrial designers – is a collaboration by the faculty at the Cleveland Institute of Art. Carla Blackman, principal at Design Interface, authored the chapter on Ergonomics. She has taught the subject for over 30 years at CIA.